What do I need to know before I buy aluminum plastic plate? It's too late to read it after buying!
Views: 3 Author: Julong Publish Time: 2022-09-06 Origin: aluminum panel systems manufacturer Inquire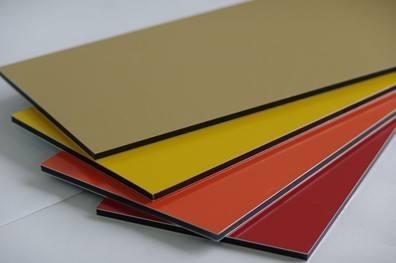 As aluminum-plastic panels have become increasingly popular in the construction field, more and more builders and self-employed individuals are customizing and purchasing them. However, before purchasing aluminum-plastic plates, you should understand a few things. There are two types of aluminum-plastic plates: those used in advertising and those used in construction.
Generally, aluminum-plastic panels used for advertising are PE coated, and the coating will gradually fade after five years. Although some manufacturers' aluminum-plastic plates can be sprayed painted, the adhesion of spray paint cannot be guaranteed. As a result, you can use a printing pen to test the adhesion of aluminum-plastic plates before purchasing them for advertising or spray painting. It is common for aluminum-plastic panels for advertising to be used as door advertisements. Thus, the aluminum skin is not too thick for budget reasons, but it is thick enough to last for three to five years.
The most commonly used aluminum plastic panels for construction are PVDF coated, which can effectively reduce fading and last for 15 years. In general, aluminum-plastic panels are used in the construction of curtain walls and some architectural projects that require strong design elements. Additionally, they can be divided into fire-resistant panels and normal curtain wall panels for buildings. In recent years, however, the fire rating of aluminum-plastic panels used for curtain walls has increased to at least B1 or higher.
Currently, aluminum-plastic panels are made up of coatings, aluminum sheets, polymer films, and recycled plastics. Aluminum sheets are generally less important to non-industry buyers than color and core materials. Therefore, even if inferior businesses are not skillfully replaced by good ones, they have the opportunity to succeed. To test the adhesion between the aluminum sheet and the substrate, you can cut the panel with a knife. Prices vary from place to place, but I believe everyone can find a reasonable price if they shop around.
For this reason, we should endeavor to purchase aluminum-plastic plates from reputable manufacturers and brands. Not only will this ensure the quality of the product, but it will also reduce various concerns that may arise during the purchase process. Provide a convenient, fast, and reliable method of purchasing!