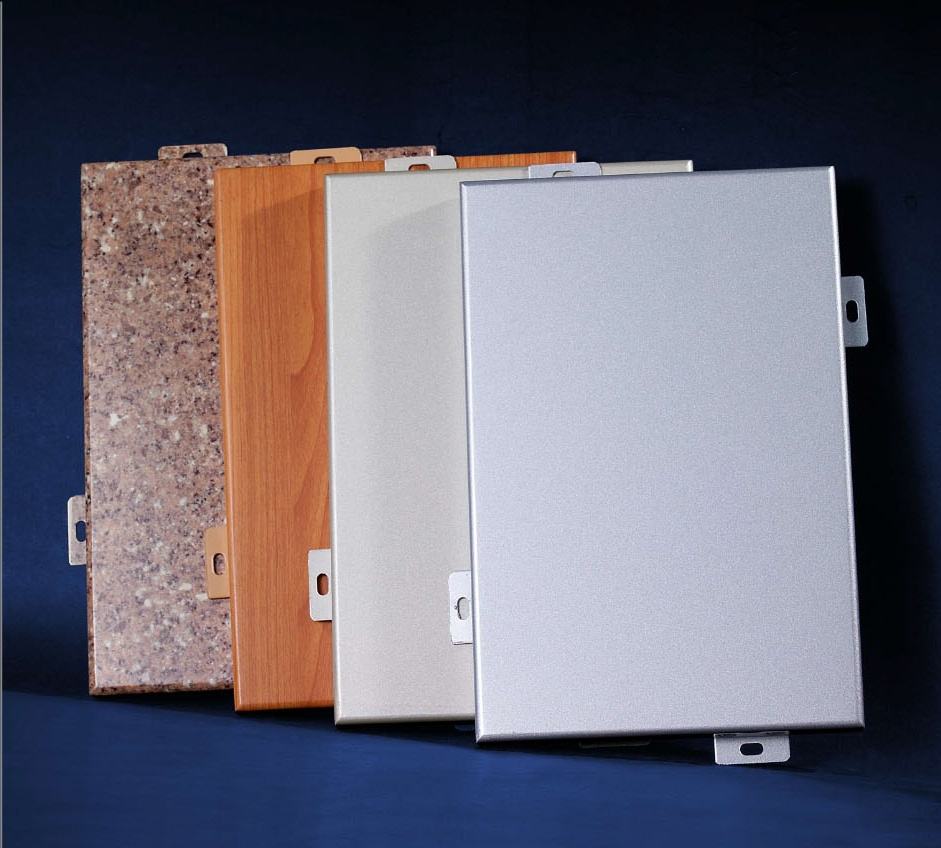 There is one thing we can all agree on within the construction industry, and it is that the popularity of aluminum composite panel has not stopped growing over the past few years. Its use has been expanding under the cover of energy efficiency, low price and construction possibilities.
This type of material is specially designed for the construction of ventilated facades, their renovation or rehabilitation. It provides solutions that can be adapted to all fields of architecture.
In this post you will know everything you need to know about the composite panel, how it is produced, its main characteristics, finishes, transformations and its most popular uses.
ALUMINIUM COMPOSITE PANEL, WHAT IS IT AND WHICH ARE ITS MAIN USES?
How aluminium is obtained
Aluminum is the third most common element found in the earth's crust. In its natural state it is found in many silicates, and is extracted from the mineral known as bauxite, a sedentary rock with a high aluminium content.
As a metal, its low density and resistance to corrosion, in addition to being a good conductor, make it an extremely useful element for many industrial processes.
Currently, with China leading the way as a producer, it is estimated that around 60,000 metric tons are produced annually, 20% of which are recycled
Main characteristics of aluminium
Among its usual uses, and it could looks incredible, is the manufacture of mirrors (thanks to its optical properties), containers and cans or, of course, as aluminum foil for domestic use. It has multiple standards of alloys that fit to sectors as diverse as the automotive industry, telephony or construction.
Aluminium can be easily combined with other materials to produce new materials such as those used in briks or in the composite panel.
Composition and elaboration of the aluminium composite panel
STACBOND composite panel is composed of two aluminium sheets and an inner thermoplastic base core that can hold mineral charge.It is specially designed for new construction ventilated facades as well as for renovation or rehabilitation. Its manufacturing standard is composed of an outer sheet of 5005 aluminium alloy and an inner sheet of 3105.
It is divided into two groups depending on the mineral load of its core and can be incombustible or fireproof and (according to UNE 13501-1:2007) classified as A2-s1, d0 and B-s1, d0.
The composite panel is produced by a continuous lamination process, in which a sheet of the material that will make up the core is extruded and compacted between two aluminium sheets that are unwound at the same time. Finally, the flatness of the material is compacted and perfected and a protective film is applied.
Uses of the aluminium composite panel
As I told you before, its most common use is in ventilated facades, a type of coating system in several layers that stands out for its effectiveness in solving the buildings insulation, thanks to the thermal behavior that the facade achieves.
The most curious thing about the ventilated facade is that it allows the creation of a chimney effect between its layers. This chimmey generates a continuous ventilation in the chamber, maintaining a stable temperature that results in greater energy efficiency compared to more conventional systems. Thus, during the summer, the heat is evacuated and the circulating air is renewed. In winter, air circulation is slowed down, preserving the heat.
A versatile, recyclable and quick to install product
Since the aluminium composite panel began its journey in the construction sector, its characteristics have been improving until it has become a highly modifiable product, which admits different forms of assembly, colours, transformations and uses.
As an example of its great versatility, we can find it in both minor works and interiors, combined with other materials to cover certain areas of a facade or as the main element in complicated transformations.
Among its properties we find:
High dimensional stability
As a material, the composite panel does not present deformations in its dimensioning, whic means that the material remains stable whatever its size without losing its properties
A multitude of finishes
The wide range of finishes that the composite panel allows gives it a great aesthetic versatility. From solid to textured, mirror or wood type finishes, the composite panel can be adapted to almost any type of project
Impact resistant
Recent studies confirm the durability of aluminium in building facades due to its long life and resistance to wear and corrosion
Fully recyclable
The core material and cover sheets of aluminum composite panel can be recycled and reused. Due to its characteristics, aluminium can be recycled indefinitely
Quick and easy assembly
The hanging systems for the assembly of aluminium composite panels are designed to facilitate their assembly on facades in a quick and easy way. In the same way, in case that a cassette is damaged, it is easily replaceable
Light as a feather
The low density of aluminium makes it the ideal material for substructure systems on ventilated facades