Aluminum composite panel service life
Views: 3 Author: Julong Publish Time: 2022-09-26 Origin: aluminum panel systems manufacturer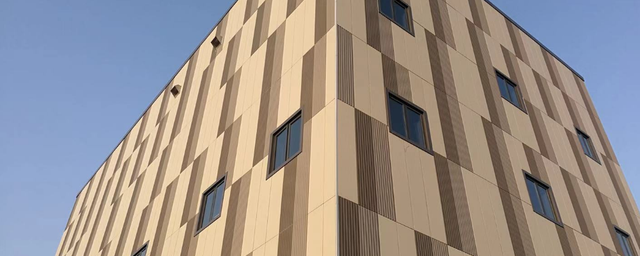 Aluminum composite panels have a service life of five to fifteen years, depending on how they are used. Aluminum composite panel service life will vary depending on the application environment: outdoor wall sign, ceiling kitchen, ceiling bathroom. Distinct usage will have different environmental parameters, and these environmental aspects will influence its life lifetime.
Although the lifespan of an aluminum composite panel is not particularly long, it is popular due to its excellent performance and fire resistance. But different use environments will lead to the different service life of the aluminum composite panel, the next will do a simple collation for you.
1. Exterior signage
Stores often utilize exterior signboards because the face of the street is exposed to sun and rain for a long period, as well as dust, sand, and other natural elements. Therefore, the service life is relatively short, with worn-out traces appearing after approximately five years.
2. Kitchen ceiling
Aluminum composite panels are commonly used as kitchen ceilings due to their good fire resistance. Although the kitchen does not have the same conditions as the signboard head to accept the sun and rain, the high temperature in the kitchen will also shorten the life of aluminum composite panels.
3. Toilet ceiling
Even though the toilet environment tends to be damp, neither sun nor rain nor high temperatures can damage the toilet, so it can typically last up to fifteen years. If the equipment is maintained properly, it can be used for an even longer period.
There is a difference in lifespan depending on the environment. It is important to do your homework before using aluminum composite panels and to maintain them regularly. Additionally, the choice of manufacturers can also determine the life of the panel, as the more formal manufacturers of aluminum composite panels are usually more professional in maintenance and durability, and frequently can resolve most professional problems.